WHERE THE PRAYERS ARE WARM

THE PEOPLE ARE FRIENDLY

AND EVERYONE FEELS AT HOME
Singles and Intermarried Couples are Always Welcome



Congregation Eitz Chaim, founded in July, 2006, is committed to serving the needs of the Jewish community of the East Valley and surrounding areas. We embrace our traditions while actively participating in a changing Jewish world.

Eitz Chaim, which means Tree of Life, offers religious, spiritual, educational and community services and programs to members of all ages and denominations.  We are a traditional and egalitarian congregaton whose members participate fully in all areas of congregational life. 

Under the leadership of Rabbi/Cantor Victor I. Beck, Congregation Eitz Chaim emphasizes warmth, comfort, diversity, and celebration.  We believe deeply in life-long learning, the importance of mitzvot, prayer and God in our lives, and the Jewish vision of tikkun olam, repairing the world.

This page was last updated: September 11, 2011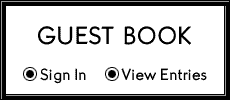 COME HOME FOR THE HOLIDAYS... WE MAY HAVE BEEN WANDERING FOR A WHILE, BUT WE CAN ALL BE TOGETHER FOR THE HIGH HOLY DAYS.

CHECK THE SPECIAL ANNOUNCEMENTS FOR A REPRINT OF AN IMPORTANT EMAIL FROM OUR PRESIDENT.